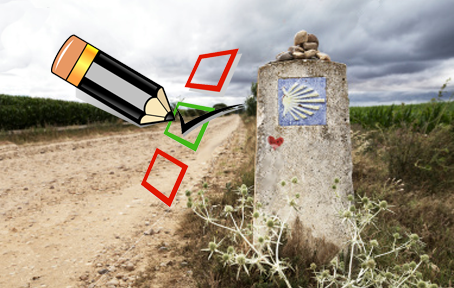 As we prepare to walk the Camino de Santiago, for most of us that means starting an exercise program.  It is tough to choose and plan the exact program that will motivate us and gets the results we need to accomplish our fitness goals.   We first need to understand what our fitness goals are and what is the fitness mindset and mental toughness required to commit to our goals.  Our bodies may be ready to start exercising but our minds are what we need to work on when it comes with keeping to an exercise routine. So I thought it might be helpful to provide this quick 10 question survey to help you assess your physical fitness readiness for walking the Camino.
The following Fitness mindset survey will help you understand:
What are your Camino Fitness Goals?
What you really think about exercise?
Learn more about your ideas and perceptions about yourself and exercise.
What exercise venues, and activities do you prefer?
What your exercise history indicates.
Knowing this information about yourself can help you choose the exercise activities and venues that suit you best.  When you like what you are doing, the motivation and discipline to keep at it will be easier.  Your mindset drives what you enjoy doing.  Understanding ourselves is the first step in training for the Camino de Santiago.
Create your free online surveys with SurveyMonkey , the world's leading questionnaire tool.
Were you surprised by any of your answers?  Share your thoughts with me.  I love getting feedback.  And don't forget to leave a link back to your own blog too, if you have one via the commentluv feature here on the site.
Next Blog post I will share my answers with you, and my next steps for preparing for the walk to Santiago do Compostela.
Buen Camino
Marion