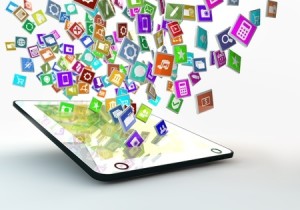 There are less than 4 weeks until Marta and I leave for our Camino de Santiago 800 km walking adventure. As I finalize my travel planning and think about how I will record my travels on the Camino I have been collecting and evaluating apps. I really am a techie geek and enjoy using new mobile, pc or tablet apps. There are 6 main categories of applications I am using and that will help you with your planning, training and travels:
1. Fitness Training Tracking
I use Training Peaks for tracking my Camino walking training progress and here is the link to an earlier blog post where I described my Training Peaks set up.
2. Note Taking and Content Storage
I needed a note taking application to store all my travel plans and records including:
i. my travel itinerary receipts (flight, hotel, insurance),
ii. my route planning notes
iii. my packing and check lists
iv. my Yoga class plans
v. my emergency contacts, passport, other key information
Evernote can be synchronized across many platforms and I currently have it on my Windows PC, my iPhone, and my iPad.
Evernote can share information so you can collaborate with your travel buddy or post to social media sites.
Here is the link to a sample notebook I have posted from Evernote.
The link to the Evernote site.
3. Social Media
I post to social media sites now during my training and will continue while I am travelling the Camino. I need to:
1. Post photographs
2. Post notes and observations
3. Post travel points of interest
4. Communicate with other Camino pilgrims
5. Find information on the Camino
I currently use 6 social media sites and related apps to keep myself connected and to keep my friends and family informed:
1. Facebook. Here is the link to my Facebook page is called "Train for the Camino".
2. Twitter. The link to my twitter profile.
3. WordPress Blog. The link to my Train for the Camino Blog.
4. eCamino-They have a Camino focused social media site and mobile app based on the travel stages from John Brierley's well known book. Both the site and app have useful Camino information and points of interest. You can post to Facebook and Twitter and I can access the site from my windows PC, and synchronize with my iPhone and iPad. They send you a public url to your own web page where you can post notes and track your position on a map. You can send the url to your friends and family so they can track your location and posts. It is a new site and there are not many Camino folks posting yet. Here is the link to my page. Here is the link to their site.
5. Camino Frances-The Wise Pilgrim Guide. Their mobile app is similar to the eCamino app but they do not have a Camino focused social media site. The app has grouped travel stages and each has useful Camino information such as Alberges and points of interest. You can locate them all on your GPS map but you can also work offline. Again it is a new app and not many Camino folks are posting yet. Here is the link to the app. Here is a link to their website
6. The Esoteric Camino France and Spain. Contains interesting history on the Camino de Santiago and many points of interest along the route. Here is the link to the app.
4. Language (Spanish)
Duolingo-Learn Spanish through multi-media on line. Here is a link to a previous post describing the application.
Earworms-Learning language through music. Here is a link to a previous post describing the application. Here is the link to the app.
5. Weather
6. GPS- Maps
Many of the apps listed above contain GPS tracking including my fitness training app, Evernote, eCamino, Camino Frances and the Esoteric Camino. My iPhone and IPad both have their own GPS apps. I have also added GPS HD to capture and download maps to use offline. Here is the link to the app.
A journey of 800 km may begin with a single step, but before you take that step there are hours and hours of training, learning and planning. The apps above have provided a knowledge base for me, as well as a 2-way communication to other pilgrims and information about the Camino. My journey will be richer from all this knowledge and my family and friends will be able to travel right along with me.
Buen Camino.
I welcome your feedback! Please leave a link back to your own blog too if you have one, via the commentluv feature here on the site.
Until next time,
Marion